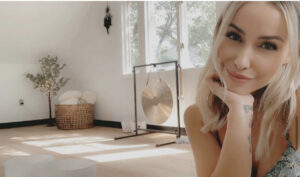 Meet Miranda Bokon, Medical Aesthetician
My name is Miranda and I am the proud owner of Sage Aesthetix. Helping clients design their own perfect, personalized plan is my specialty. I have a knack for finding just the right mix of treatments to achieve great results. Having over ten years of extensive knowledge in medical aesthetic treatments, skin & health wellness and medical-grade skincare products help me find effective solutions, to your unique concerns, skin type and budget. After receiving my license in Medical Aesthetics in 2006, I not only perused a Medical Aesthetics career but also a Makeup Artistry, Eyelash Extension, Lash Lifting, Microblading, 3D Brow Building, Reiki Healing, Oracle Readings, Mediumship Spiritual Intuition Guidance life coach, Law of Attraction life coach, Sound healing, Spiritual Hypnosis and the Human Design. I have branded myself as not just a "fluff and buff" Med and Wellness Spa but by helping my clients focusing on self awareness and then self confidence.
"I love educating and guiding my clients so they can make the best decisions. Each one of my clients are truly so special to me! I strive to use my skills and abilities to give them the highest quality of care, experience, healing and benefited results. -Miranda Bokon
Come in for a consult and I will help you prioritize your needs, explore treatment options, and choose results-based products. I truly have a passion for helping people look and feel their best. 100% dedicated to my clients, I pride myself on providing superb care and memorable experience!
860.970.5974
51 Depot Street
2nd Floor, STE 201
Watertown, CT